 Animation World
Animation World
Netflix produces 8 new and interesting European animated projects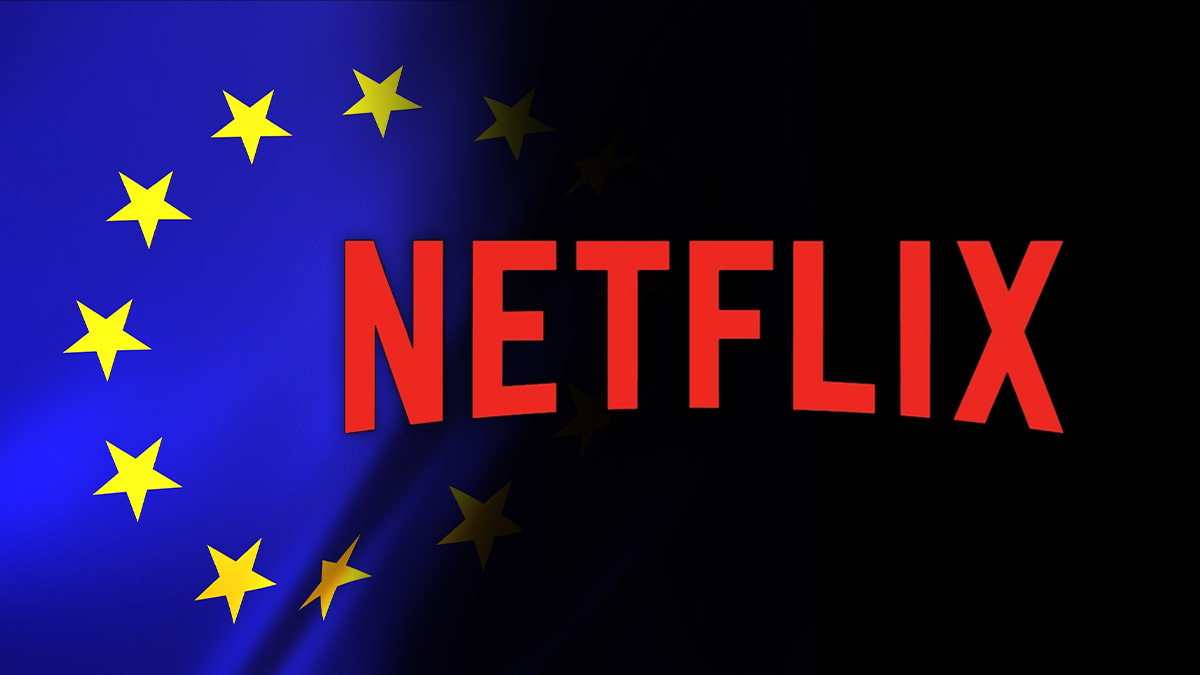 June 10, 2022

Netflix produces 8 new and interesting European animated projects
The well-known streaming platform presents new animated productions, all European, still in progress. Below the first information and some visuals. Netflix presents new projects from the UK, Spain, Italy and France, projects that it will lead to Annecy International Animation Film Festival next week, in addition to those already widely announced, including My Father's Dragon by the Irish Cartoon Saloon, the sequel Chicken Run: Dawn of the Nugget and a new project starring the legendary Wallace & Gromit of the English Aardman Animation studios, a new animated series by Italian artist Zerocalcare and Captain Fall made by Jon Iver Helgaker and Jonas Torgerson (Norsemen).


- Ember

The top project on this list is certainly Ember, a new feature film produced by Sergio Pablos and his Spanish studios The SPA Studios (Klaus); an epic adventure about humanity's search for fire told through the eyes of the young Dikika, who embarks on an impossible race to a distant volcano to recover the precious spark that will save her tribe.

The film is made with classic hand-drawn animations with the advanced coloring techniques produced by SPA, already developed for Klaus. Below a visual:





- Scrooge: A Christmas Carol

Travel to the UK for Charles Dickens's timeless classic, Scrooge: A Christmas Carol, a new animated musical adaptation produced by Timeless Films (Koati, Extinct) and directed by Stephen Donnelly (Monster High: Welcome to Monster High). The film features songs written by two-time Academy Award winner Leslie Bricusse.

Made entirely in CGI, its release is (obviously) scheduled for the Christmas holidays.





- That Christmas

Also for the same holiday is scheduled That Christmas, a new production made by the English studios Locksmith Animation (Ron's Gone Wrong) based on the children's book series by Oscar-nominated filmmaker Richard Curtis (Four Weddings and a Funeral, Love Actually). Veteran character animator and story artist Simon Otto (How to Train Your Dragon) makes his directorial debut in this story of love, loneliness, family, friends and Santa Claus.

CG animations will be produced, as for the previous Locksmith movie, by DNEG.





- (untitled Steve Box film)

Academy Award-winning director Steve Box (Wallace & Gromit: The Curse of the Were-rabbit) is working on a project with French production Superprod Animation. A CGI project that will tell the story of Tibbles, the street cat and his gang of messy strays who hide undercover like elegant suburban felines to carry out the biggest heist of their nine lives.





- Bad Dinosaurs

Among the animated series, Bad Dinosaurs, a UK-Spanish production, which marks the debut of Snafu Pictures with a series made with animations CG set in the Mesozoic about a family of Tyrannosaurs grappling with life in the prehistoric wilderness. The project is based on a popular short film series by Joel Veitch, with animations produced by Able & Baker (Love Death & Robots, Dragon Rider) and the direction of the Italian Simone Giampaolo (Blue Zoo studios).





- Mermaid Magic

A new original series also comes from Italy and from one of its most famous studios and authors in the world: Rainbow and Iginio Straffi (Winx Club).

Written by Rich Burns (Spirit Riding Free) and made with CG animations, the new series is titled Mermaid Magic and will feature the mermaid princess Merlinda who leaves her home under the sea to search the earth in search of a rare magic that can help her against the forces of evil.





- Seven Bears

From France comes the Seven Bears series which follows a naďve group of little furballs through a series of misadventures. A production based on the graphic novel series of the same name by Emile Bravo and animated in CG by the legendary French Studio Folivari (Ernest & Celestine), with Robert Vargas (The Ollie & Moon Show) as showrunning.





- Wereworld

Also from the United Kingdom comes another series, an adaptation of the literary works of Curtis Jobling: Wereworld, which tells the fantasy story of Drew Ferran, a young man who comes of age and turns out to be the latest in a long line of royal werewolves. The CG animated series is directed by Tom Brass at Jellyfish Pictures (Spirit Untamed) with Angelo Abela, Tim Compton, Curtis Jobling and Barry Quinn producers for Lime Pictures.





[ Fra - source Deadline/CartoonBrew ] Animation World
Dot Animation Magazine
Credits
-
Contact
-
RSS
-
Privacy
SOCIAL:
Mastodon
-
Twitter
-
Flipboard
-
Facebook