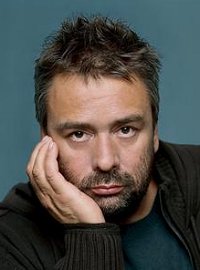 Born March 18, 1959 in Paris.
His activity in the film world began as an assistant director before directing a first science fiction feature:
Le dernier combat en 1983
, which allowed him to sign a contract with
Gaumont
to make
Subway
in 1985. Thanks to this success, he started making of a film to which he holds:
Le Grand Bleu
, badly received at the Cannes festival in 1988 but which becomes a social phenomenon and the object of numerous analyzes to try to explain the success it obtains among young people.
His style near the advertising universe creates a gap between him and the world of criticism.
The audience appreciates and applauds
Nikita
(1991) and
Léon
(1995). In 1997, he launched with the
Gaumont
in an ambitious science fiction project, explicitly conceived for the American market, placing Bruce Willis in the opening credits: this is how
The fifth Element
was born, one of the biggest commercial successes of a French film in the United States.
In 2000, he founded his own production and distribution company
EuropaCorp
, which is trying to develop a new cinematographic current for the general public. Trying to establish itself on the international market, then the US, however, tries to retain the control and the French nationality of his films both from a legal and fiscal point of view. At the beginning of 2000, he founded the City of Cinema in Saint-Denis, in the northern suburbs of Paris.
Beyond cinema he also dedicated himself to writing by publishing a famous series of children's books,
Arthur
, translated and published in numerous languages all over the world. The movie series are the first film of the director made with digital animations (CGI) and live footage, based on the stories he wrote.
[ Source: Wikipedia ]