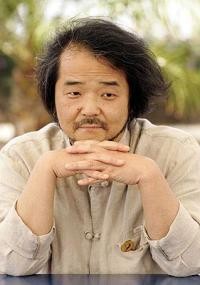 Born in Tokyo on August 8, 1951, passionate about cinema since he was young, Mamoru Oshii has followed various film courses to get to the animation in the team of Tatsunoko, one of the most active production companies in the Japanese market, within the which participated in the realization of the second series of Gatchaman.
He then moved to the Pierrot studio to work on different projects, including the Lam¨ series. He gained notoriety directing the two films of Lum ('Only you' and 'Beautiful Dreamer') from which you could already glimpse a good part of the measure of his talent. The second film, in particular, was noted for the ability of Oshii to transform the already crazy universe of Lam¨ into a delirium out of the ordinary. In his career Oshii has faced the most disparate styles; he made a very artistic film, Tenshi no Tamago, but at the same time took charge of the very commercial episodes of Patlabor, prepared for the video market. He has also made films with actors and even has the pleasure of designing some manga in the magazine Animage.
In 1989 it seemed almost natural that Oshii was entrusted with the making of the first film by Patlabor, since he himself was one of the architects because he belonged to the Headgear group. Oshii took the opportunity to get out of the pure adventurous technicality of the video episodes to impregnate the film with reflections and religious references, which will increase in the second feature film, Patlabor II, 1993. It is quite natural that not even Ghost in the shell ( 1995) to escape this atmosphere a bit mystical and obscure, pervaded by great disquiet, feature film that more than any other places it firmly in the Olympus of the neponic animation. Then follow also the following
Ghost in the Shell: Innocence
presented at the Cannes Film Festival and already considered another great work.
"Mamoru Oshii therefore, like Hayao Miyazaki and Osamu Tezuca, is part of that rare group of authors of the Japanese animation world who make their presence felt in all the works they do; fame that has largely exceeded the Japanese borders."
[ Niccol˛ Cianchini - Fra ]